4 p.m Some residents of the town of West Plains are seeing their power restored. If you are without power, contact the City of West Plains at 417-256-7176
Power outage traffic reminder: In the state of Missouri, dark signs or non-functioning traffic signals act as a four-way stop.
announcement
2:50 p.m Howell Oregon Electric customers are not affected by the power outage.
2:38 p.m A crash involving a vehicle that hit a power line has caused a power outage in West Plains. The power line appears to have started a fire near the transfer station on Old Airport Road in West Plains.
Power is out for a large number of people in West Plains and phone lines are down.
Cody Sanders of the city of West Plains gave us this statement: "We have lines down at the transfer station, utilities and fire are on scene. No further details available."
2:32 p.m West Plains is currently experiencing a power outage. We are currently speaking with the City of West Plains to understand the situation. Check back for updates on the scene.
Area cooling centers can be found in our article: Cooling centers are open to help beat the heat, find yours here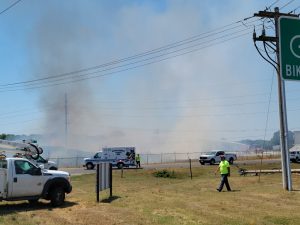 announcement

Previous articleLocal law enforcement awarded grants from the Southeast CoalitionNext articleJohn Lee Sloan



Source link