A blast of ice has gripped New South Wales and Victoria overnight, with late winter snowfall in the Blue Mountains.
Temperatures fell 10C in just two hours across Sydney, driven by a sudden southerly wind shift that brought a mass of bitterly cold air.
Katoomba, west of Sydney, reached -1.5°C but felt like -7°C, leading to ground snow.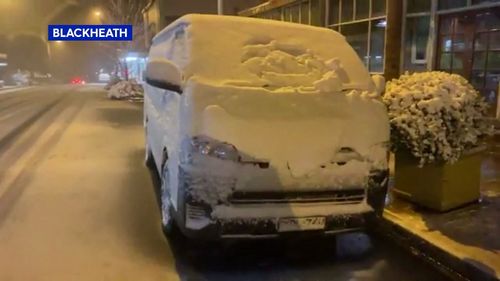 More snow fell in parts of Victoria, days out from the start of spring on September 1.
Meanwhile, there is a severe weather warning for New South Wales today.
Surf and swell are expected to be dangerous along the coast from Byron Bay to the Illawarra.