JOSEPHINE COUNTY, Ore. — The Oregon Department of Forestry and the US Bureau of Land Management say forest firefighter Logan Taylor, 25, of Talent, Ore., is the firefighter who died in the line of duty in Josephine County.
They say just after 4pm yesterday dispatchers received information about a wildland firefighter seriously injured when he was struck by a tree at the Rum Creek Fire in northern Galicia. The Jackson County Sheriff's Office of Search and Rescue (SAR) immediately dispatched a helicopter and personnel to transport Taylor out of the mountainous terrain to a Mercy Flights helicopter that took him to Asante Rogue Regional Medical Center in Medford.
They say, "Despite the life-saving efforts of firefighters and EMS personnel assigned to the fire and medical personnel who responded, Taylor succumbed to his injuries. He was the operator of Sasquatch Reforestation, a fire company contracted by ODF".
"We are deeply saddened by the passing of Logan Taylor. This loss is deeply felt by our ODF family and the entire wildfire community as a whole," said Tyler McCarty, Southwest Oregon District Forester for the ODF
"The loss of a firefighter's life affects the entire firefighting community, and we send our condolences to the family's friends and co-workers," said BLM Medford District Director Elizabeth Burghard, adding : "Safety is the number one priority for the BLM and our wildfire fighting. partners. We want every firefighter to go home safe every day."
The incident is under investigation.
Post from the morning of 8/19/22 below:
JOSEPHINE COUNTY, Ore. — Officials with the Oregon Department of Forestry and the U.S. Bureau of Land Management said overnight that a firefighter died Thursday in a fire in Josephine County.
They have confirmed that the death occurred on August 18, 2022, withholding the firefighter's name pending notification of relatives.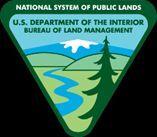 In a joint statement, they said: "Our deepest condolences go out to the family, friends and fellow firefighters during this time. The cause is under investigation and more details will be released as they are confirmed."
The death occurred on the same day as memorial services were held for Michigan firefighter Collin Hagan of the Craig Interagency Hotshots. He died on August 10, 2022 from critical injuries sustained when he was struck by a tree during efforts to fight the Big Swamp Fire 26 miles southeast of Oakridge, Oregon. in the Willamette National Forest.
keep going @KDRV12 on Facebook and @KDRV on Twitter for the latest news, sports and weather in Southern Oregon and Northern California.